In March, Santa Luzia Hammocks and Decorations participated in the 35th Natural Products Expo West, California. A range of products wasshown at the largest natural and organic products fair in the US, such as blankets, shawls for sofas, carpets, placemats and pillows produced from organic color cotton certified by the Brazilian Biodynamic Institute—IBD, as well as from recycled fabrics—cotton extracted from textile industry scraps mixed with recycled pet bottles.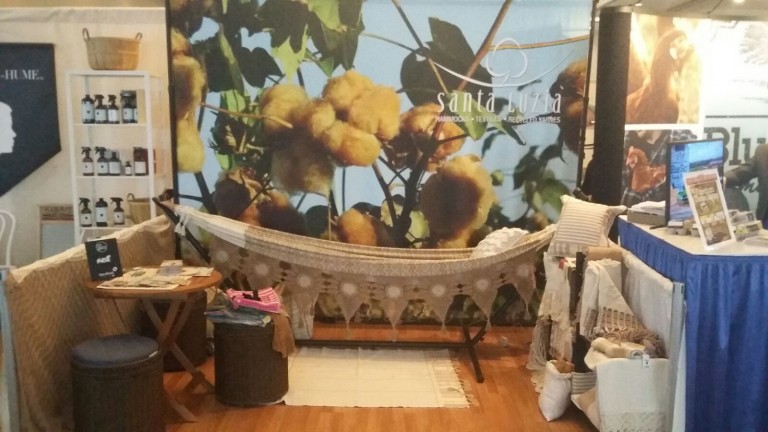 Armando Dantas, CEO of Santa Luzia Hammocks and Decorations, points out that the participation in the fair is part of the company's internationalization strategy. In this edition, the largest so far, there was a 9% increase in the occupation of the Anaheim Convention Center.
Dantas says that the audience was very receptive to the company's products.
"The visits to the booth exceeded our expectations. It was amazing to see the surprise and admiration on the faces of those who passed by. They took pictures of everything and praised our pieces and our creativity. There was significant interaction. The visitors lay on the hammock that was ready for them", he says.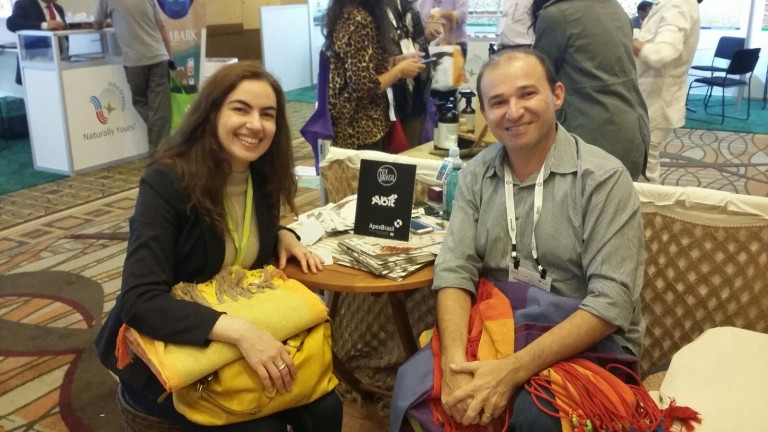 According to the CEO, Santa Luzia Hammocks and Decorations reached the public because of their innovative products and by appealing to sustainability, since the pieces are considered "green"— produced without harm to the environment. Also, going to the Expo West was a good opportunity to make another important Marketing move: investigate the reaction and the behaviour of American consumers to identify their preferences and use this information to develop products for this target audience.
By the end of the fair, multiple contacts with customers, inside and outside the US, had been made, which include Illinois, California, Hawaii, The Philippines, etc." An opportunity for a partnership with an American company to produce organic fabrics also arose," says Dantas.
The entrepreneur is quite satisfied with the participationin the fair.
"We attracted attention and the company was very well treated by the public. We were impressed with the friendlinesswe received once we said we were from Brazil. Because of this, we already approved the inclusion of our flag in publicity banners for the next international fairs", he says.
The CEO believes that the objective of demonstrating that Santa Luzia Hammocks and Decorations is able to compete in the international market in the decoration sector wasreached. The goal is serve the public who demand ethical products from companies with environmental responsibility. "Our commitment is to produce without harming the environment;and we found a promising market in the US. Therefore, we will return next year ", said Dantas.
Santa Luzia Hammocks and Decorations participated in the Expo West thanks to the support of the Brazilian Export and Investment Promotion Agency—Apex-Brazil, responsible for the Tex Brasil, program of the Brazilian Association of Textile Industry—ABIT.